Join All Horse Racing and Bet With Confidence!
Dear valued horse racing fans,
All Horse Racing will no longer be accepting new customers from the United States. If you are an avid horse racing or Fantasy Sports Fan, we highly recommend you join the good people at HorseBetting.com. Not only do they provide legal US online horse betting and fantasy sports but they also offer a plethora of great horse racing information including free horse racing video, handicapping information, news and many other great resources. On top of all of this, they have the best online racebook platform we have ever seen. You can bet, read and watch horse racing all from one screen. What they have to offer is truly the easiest and most seamless online horse racing betting platform in the industry.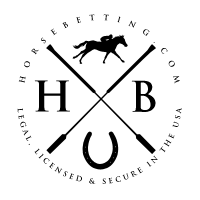 JOIN HORSE BETTING TODAY!
If you are already a valued customer of All Horse Racing and simply forgot your login, please visit our password and login retrieval page.
Thank you very much for considering All Horse Racing,
The All Horse Racing Team
HorseBetting.com hereby known as Horse Betting is in no way related or affiliated with AllHorseRacing.ag or its partners. AllHorseRacing.ag herby known as All Horse Racing takes no responsibilities for the actions of Horse Betting. Should you chose to join, bet online or take any part to do with HorseBetting.com, it is completely by your choice and All Horse Racing holds zero responsibility for this leaving only you accountable.