Bet On Wood Memorial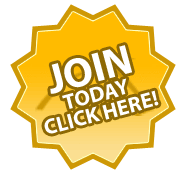 The Wood Memorial is a Kentucky Derby Championship Series horse race that takes place at Aqueduct racetrack, New York during April. This Grade 1 race is run at a length of 1 1/8 Mile on dirt and is designated for 3 year olds with a purse of $1 Million and 170 Kentucky Derby qualifying points given on a 100-40-20-10 basis to those who complete the superfecta.
Bet on the Wood Memorial today
Start your Santa Anita Derby horse betting here at All Horse Racing today and you will automatically get 10% cash back on all bets as well as an additional 5% cash back on any horse racing futures or prop bets. We are the best place to bet on Wood Memorial horse racing so start today and get your 20% sign-up bonus cash to get you started on betting the Kentucky Derby Betting.
Aqueduct Race # 10, April 4th, 5:30 pm ET
1 1/8m | G 1 | 3 Year Olds | Purse: $1,00,000
2015 Wood Memorial Contenders
| PP | Horse | Jockey | Trainer |
| --- | --- | --- | --- |
| 1 | Tiz Shea D | A. Arroyo | D. Romans |
| 2 | Toasting Master | J. Rose | G. Contessa |
| 3 | Lieutenant Colonel | I. Ortiz | C. Brown |
| 4 | Frosted | J. Rosario | K. McLaughlin |
| 5 | El Kabeir | C. Lopez | J. Terranova |
| 6 | Daredevil | J. Castellano | T. Pletcher |
| 7 | Tencendur | J. Ortiz | G. Weaver |
2015 Wood Memorial Stakes Race Recap
Surface/Condition: Dirt/Fast
Finishing Order: 1. Frosted 2. Tencendur 3. El Kabeir 4. Daredevil
Time: 1:50.31
Also Ran: Tiz Shea D, Toasting Maste, Lieutenant Colonel
Winning Jockey / Trainer / Owner: Joel Rosario / Kiaran McLaughlin / Godolphin Racing
2015 Wood Memorial Replay
2014 Wood Memorial Replay
2013 Wood Memorial Replay
Wood Memorial Past Winners
| Year | Winner | Trainer | Jockey | Owner | Time |
| --- | --- | --- | --- | --- | --- |
| 2015 | Frosted | Kiaran McLaughlin | Joel Rosario | Godolphin Racing | 1:50.31 |
| 2014 | Wicked Strong | James Jerkens | Rajiv Maragh | Centennial Farms | 1:49.31 |
| 2013 | Verrazano | Todd Pletcher | John Velazquez | Let's Go Stable, Michael Tabor, Mrs. John Magnier and Derrick Smith | 1:50.27 |
| 2012 | Gemologist | Todd Pletcher | Javier Castellano | WinStar Farm | 1:50.96 |
| 2011 | Toby's Corner | H. Graham Motion | Eddie Castro | Dianne Cotter | 1:49.93 |
| 2011 | Tobys Corner | H. Graham Motion | Eddie Castro | Dianne Cotter | 1:49.93 |
| 2010 | Eskendereya | Todd A. Pletcher | John Velazquez | Zayat Stables | 01:50.0 |
| 2010 | Eskendereya | Todd A. Pletcher | John Velazquez | Zayat Stables | 1:49.97 |
| 2009 | I Want Revenge | Jeff Mullins | Joseph Talamo | IEAH | 1:49.49 |
| 2009 | I Want Revenge | Jeff Mullins | Joseph Talamo | Lanzman & IEAH | 01:49.5 |
| 2008 | Tale of Ekati | Barclay Tagg | Edgar Prado | Charles E. Fipke | 01:52.4 |
| 2008 | Tale of Ekati | Barclay Tagg | Edgar Prado | Charles E. Fipke | 1:52.35 |
| 2007 | Nobiz Like Shobiz | Barclay Tagg | Cornelio Velasquez | Elizabeth J. Valando | 01:49.5 |
| 2007 | Nobiz Like Shobiz | Barclay Tagg | Cornelio Velasquez | Elizabeth J. Valando | 1:49.46 |
| 2006 | Bob and John | Bob Baffert | Garrett Gomez | Stonerside Stable | 1:51.54 |
| 2006 | Bob and John | Bob Baffert | Garrett K. Gomez | Stonerside Stable | 01:51.5 |
| 2005 | Bellamy Road | Nick Zito | Javier Castellano | Kinsman Stable | 01:47.2 |
| 2005 | Bellamy Road | Nick Zito | Javier Castellano | Kinsman Stable | 1:47.16 |
| 2004 | Tapit | Michael W. Dickinson | Ramon A. Dominguez | Ronald Winchell | 01:49.6 |
| 2004 | Tapit | Michael W. Dickinson | Ramon A. Dominguez | Ronald Winchell | 1:49.60 |
| 2003 | Empire Maker | Robert J. Frankel | Jerry Bailey | Juddmonte Farms | 01:48.6 |
| 2003 | Empire Maker | Robert J. Frankel | Jerry Bailey | Juddmonte Farms | 1:48.60 |
| 2002 | Buddha | H. James Bond | Pat Day | Gary and Mary West | 1:48.60 |
| 2002 | Buddha | H. James Bond | Pat Day | Gary and Mary West | 01:48.6 |
| 2001 | Congaree | Bob Baffert | Victoria Espinoza | Stonerside Stable | 01:47.8 |
| 2001 | Congaree | Bob Baffert | Victor Espinoza | Stonerside Stable | 1:47.80 |
| 2000 | Fusaichi Pegasus | Neil D. Drysdale | Kent Desormeaux | Fusao Sekiguchi | 01:47.8 |
| 2000 | Fusaichi Pegasus | Neil D. Drysdale | Kent Desormeaux | Fusao Sekiguchi | 1:47.80 |
| 1999 | Adonis | Nick Zito | Jorge Chavez | Paraneck Stable | 1:47.60 |
| 1999 | Adonis | Nick Zito | Jorge Chavez | Paraneck Stable | 01:47.6 |
| 1998 | Coronado's Quest | C. R. McGaughey III | Robbie Davis | Stuart S. Janney III | 1:47.40 |
| 1998 | Coronados Quest | C. R. McGaughey III | Robbie Davis | Stuart S. Janney III | 01:47.4 |
| 1997 | Captain Bodgit | Gary Capuano | Alex Solis | Team Valor | 01:48.2 |
| 1997 | Captain Bodgit | Gary Capuano | Alex Solis | Team Valor | 1:48.20 |
| 1996 | Unbridleds Song | James T. Ryerson | Mike E. Smith | Paraneck Stable | 01:49.8 |
| 1996 | Unbridled's Song | James T. Ryerson | Mike E. Smith | Paraneck Stable | 1:49.80 |
| 1995 | Talkin Man | Roger Attfield | Shane Sellers | Kinghaven Farms | 1:49.20 |
| 1995 | Talkin Man | Roger Attfield | Gary Stevens | Kinghaven Farms | 01:49.2 |
| 1994 | Irgun | Steven W. Young | Rick Wilson | B.& M. Chase | 01:49.0 |
| 1994 | Irgun | Steven W. Young | Gary Stevens | B.& M. Chase | 1:49.00 |
| 1993 | Storm Tower | Ben W. Perkins, Jr. | Rick Wilson | Char-Mari Stable | 1:48.40 |
| 1993 | Storm Tower | Ben W. Perkins, Jr. | Mike E. Smith | Char-Mari Stable | 01:48.4 |
| 1992 | Devil His Due | H. Allen Jerkens | Mike E. Smith | Lion Crest Stable | 1:49.20 |
| 1992 | Devil His Due | H. Allen Jerkens | Shane Sellers | Lion Crest Stable | 01:49.2 |
| 1991 | Cahill Road | Scotty Schulhofer | Craig Perret | Frances A. Genter | 01:48.4 |
| 1991 | Cahill Road | Scotty Schulhofer | Craig Perret | Frances A. Genter | 1:48.40 |
| 1990 | Thirty Six Red | Nick Zito | Mike E. Smith | B. Giles Brophy | 01:50.4 |
| 1990 | Thirty Six Red | Nick Zito | Mike E. Smith | B. Giles Brophy | 1:50.40 |
| 1989 | Easy Goer | C. R. McGaughey III | Pat Day | Ogden Phipps | 01:50.6 |
| 1989 | Easy Goer | C. R. McGaughey III | Pat Day | Ogden Phipps | 1:50.60 |
| 1988 | Private Terms | Charles Hadry | Chris Antley | Locust Hill Farm | 01:47.2 |
| 1988 | Private Terms | Charles Hadry | Chris Antley | Locust Hill Farm | 1:47.20 |
| 1987 | Gulch | LeRoy Jolley | Jose Santos | Peter M. Brant | 01:49.0 |
| 1987 | Gulch | LeRoy Jolley | Jose Santos | Peter M. Brant | 1:49.00 |
| 1986 | Broad Brush | Richard W. Small | Vincent Bracciale Jr | Robert E. Meyerhoff | 01:50.6 |
| 1986 | Broad Brush | Richard W. Small | Vincent Bracciale, Jr. | Robert E. Meyerhoff | 1:50.60 |
| 1985 | Eternal Prince | John J. Lenzini, Jr. | Richard Migliore | Brian J. Hurst | 01:48.8 |
| 1985 | Eternal Prince | John J. Lenzini, Jr. | Richard Migliore | Brian J. Hurst | 1:48.80 |
| 1984 | Leroy S. | Jan Nerud | Jean Cruguet | John A. Nerud | 01:51.4 |
| 1984 | Leroy S. | Jan Nerud | Jean Cruguet | John A. Nerud | 1:51.40 |
| 1983 | Slew oGold | Sidney Watters, Jr. | Gregg McCarron | Equusequity Stable | 01:51.4 |
| 1983 | Bounding Basque | Woody Sedlacek | Gregg McCarron | Jacques Wimpfheimer | 1:51.00 |
| 1983 | Bounding Basque | Woody Sedlacek | Eddie Maple | Jacques Wimpfheimer | 01:51.0 |
| 1983 | Slew o' Gold | Sidney Watters, Jr. | Eddie Maple | Equusequity Stable | 1:51.40 |
| 1982 | Air Forbes Won | Frank LaBoccetta | Angel Cordero, Jr. | Edward Anchel | 1:51.00 |
| 1982 | Air Forbes Won | Frank LaBoccetta | Angel Cordero Jr | Edward Anchel | 01:51.0 |
| 1981 | Pleasant Colony | John P. Campo | Buck Thornburg | Buckland Farm | 01:49.6 |
| 1981 | Pleasant Colony | John P. Campo | Jeffrey Fell | Buckland Farm | 1:49.60 |
| 1980 | Plugged Nickle | Thomas J. Kelly | Jeffrey Fell | John M. Schiff | 01:50.8 |
| 1980 | Plugged Nickle | Thomas J. Kelly | Buck Thornburg | John M. Schiff | 1:50.80 |
| 1979 | Instrument Landing | David A. Whiteley | Angel Cordero Jr | Pen-Y-Bryn Farm | 01:49.2 |
| 1979 | Instrument Landing | David A. Whiteley | Angel Cordero, Jr. | Pen-Y-Bryn Farm | 1:49.20 |
| 1978 | Believe It | Woody Stephens | Eddie Maple | Hickory Tree Stable | 1:49.80 |
| 1978 | Believe It | Woody Stephens | Eddie Maple | Hickory Tree Stable | 01:49.8 |
| 1977 | Seattle Slew | William H. Turner, Jr. | Jean Cruguet | Karen L. Taylor | 1:49.60 |
| 1977 | Seattle Slew | William H. Turner, Jr. | Jean Cruget | Karen L. Taylor | 01:49.6 |
| 1976 | Bold Forbes | Laz Barrera | Angel Cordero, Jr. | E. Rodriguez Tizol | 1:47.40 |
| 1976 | Bold Forbes | Laz Barrera | Angel Cardero Jr | E. Rodriguez Tizol | 01:47.4 |
| 1975 | Foolish Pleasure | LeRoy Jolley | Jacinto Vazquez | John L. Greer | 01:48.8 |
| 1975 | Foolish Pleasure | LeRoy Jolley | Jacinto Vasquez | John L. Greer | 1:48.80 |
| 1974 | Flip Sal | Stephen A. DiMauro | Angel Cordero Jr | Salvatore Tufano | 01:51.4 |
| 1974 | Rube The Great | Pancho Martin | Miguel A. Rivera | Sigmund Sommer | 01:49.6 |
| 1974 | Flip Sal | Stephen A. DiMauro | Angel Cordero, Jr. | Salvatore Tufano | 1:51.40 |
| 1974 | Rube The Great | Pancho Martin | Miguel A. Rivera | Sigmund Sommer | 1:49.60 |
| 1973 | Angle Light | Lucien Laurin | Jacinto Vasquez | Edwin Whittaker | 1:49.80 |
| 1973 | Angle Light | Lucien Laurin | Lucien Laurin | Edwin Whittaker | 01:49.8 |
| 1972 | Upper Case | Lucien Laurin | Ron Turcotte | Meadow Stable | 1:49.00 |
| 1972 | Upper Case | Lucien Laurin | Lucien Laurin | Meadow Stable | 01:49.0 |
| 1971 | Good Behaving | John P. Campo | John P Campo | Neil Hellman | 01:49.8 |
| 1971 | Good Behaving | John P. Campo | Chuck Baltazar | Neil Hellman | 1:49.80 |
| 1970 | Personality | John W. Jacobs | John W Jacobs | Ethel D. Jacobs | 01:49.4 |
| 1970 | Personality | John W. Jacobs | Eddie Belmonte | Ethel D. Jacobs | 1:49.40 |
| 1969 | Dike | Lucien Laurin | Lucien Laurin | Claiborne Farm | 01:49.6 |
| 1969 | Dike | Lucien Laurin | Jorge Velasquez | Claiborne Farm | 1:49.60 |
| 1968 | Dancers Image | Lou Cavalaris, Jr. | Lou Cavalaris Jr | Peter Fuller | 01:49.0 |
| 1968 | Dancer's Image | Lou Cavalaris, Jr. | Bobby Ussery | Peter Fuller | 1:49.00 |
| 1967 | Damascus | Frank Y. Whiteley, Jr. | Frank Y Whitely Jr | Edith W. Bancroft | 01:49.6 |
| 1967 | Damascus | Frank Y. Whiteley, Jr. | Bill Shoemaker | Edith W. Bancroft | 1:49.60 |
| 1966 | Amberoid | Lucien Laurin | William Boland | Reginald N. Webster | 1:49.60 |
| 1966 | Amberoid | Lucien Laurin | William Boland | Reginald N. Webster | 01:49.6 |
| 1965 | Flag Raiser | Hirsch Jacobs | Bobby Ussery | Isidor Bieber | 1:50.20 |
| 1965 | Flag Raiser | Hirsch Jacobs | Bobby Ussery | Isidor Bieber | 01:50.2 |
| 1964 | Quadrangle | J. Elliott Burch | Bill Hartack | Rokeby Stable | 01:50.2 |
| 1964 | Quadrangle | J. Elliott Burch | Bill Hartack | Rokeby Stable | 1:50.20 |
| 1963 | No Robbery | John M. Gaver, Sr. | John L. Rotz | Greentree Stable | 1:49.20 |
| 1963 | No Robbery | John M. Gaver, Sr. | John L Rotz | Greentree Stable | 01:49.2 |
| 1962 | Admiral's Voyage | Charles R. Parke | Braulio Baeza | Fred W. Hooper | 1:49.20 |
| 1962 | Admirals Voyage | Charles R. Parke | Braulio Baeza | Fred W. Hooper | 01:49.2 |
| 1961 | Globemaster | Thomas J. Kelly | John L. Rotz | Leonard P. Sasso | 01:50.2 |
| 1961 | Globemaster | Thomas J. Kelly | John L. Rotz | Leonard P. Sasso | 1:50.20 |
| 1960 | Francis S. | Burley Parke | Bill Shoemaker | Harbor View Farm | 1:50.20 |
| 1960 | Francis S. | Burley Parke | Bill Shoemaker | Harbor View Farm | 01:50.2 |
| 1959 | Manassa Mauler | Pancho Martin | Ray Broussard | Emil Dolce | 01:49.6 |
| 1959 | Manassa Mauler | Pancho Martin | Ray Broussard | Emil Dolce | 1:49.60 |
| 1958 | Jewel's Reward | Ivan H. Parke | Eddie Arcaro | Maine Chance Farm | 1:50.20 |
| 1958 | Jewels Reward | Ivan H. Parke | Eddie Arcaro | Maine Chance Farm | 01:50.2 |
| 1957 | Bold Ruler | Jim Fitzsimmons | Eddie Arcaro | Wheatley Stable | 1:48.80 |
| 1957 | Bold Ruler | Jim Fitzsimmons | Eddie Arcaro | Wheatley Stable | 01:48.8 |
| 1956 | Head Man | Sylvester Veitch | Eddie Arcaro | C. V. Whitney | 1:50.20 |
| 1956 | Head Man | Sylvester Veitch | Eddie Arcaro | C. V. Whitney | 01:50.2 |
| 1955 | Nashua | Jim Fitzsimmons | Ted Atkinson | Belair Stud | 1:50.60 |
| 1955 | Nashua | Jim Fitzsimmons | Ted Atkinson | Belair Stud | 01:50.6 |
| 1954 | Correlation | Noble Threewitt | Bill Shoemaker | Robert S. Lytle | 01:50.0 |
| 1954 | Correlation | Noble Threewitt | Bill Shoemaker | Robert S. Lytle | 1:50.00 |
| 1953 | Native Dancer | William C. Winfrey | Eric Guerin | Alfred G. Vanderbilt II | 01:50.6 |
| 1953 | Native Dancer | William C. Winfrey | Eric Guerin | Alfred G. Vanderbilt II | 1:50.60 |
| 1952 | Master Fiddle | Sol Rutchick | David Gorman | Myhelen Stable | 1:52.40 |
| 1952 | Master Fiddle | Sol Rutchick | David Gorman | Myhelen Stable | 01:52.4 |
| 1951 | Repetoire | Albert Jensen | Pete McLean | Nora A. Mikell | 01:44.4 |
| 1951 | Repetoire | Albert Jensen | Pete McLean | Nora A. Mikell | 1:44.40 |
| 1950 | Hill Prince | Casey Hayes | Eddie Arcaro | Christopher Chenery | 1:43.60 |
| 1950 | Hill Prince | Casey Hayes | Eddie Arcaro | Christopher Chenery | 01:43.6 |
| 1949 | Olympia | Ivan H. Parke | Eddie Arcaro | Fred W. Hooper | 1:45.00 |
| 1949 | Olympia | Ivan H. Parke | Eddie Arcaro | Fred W. Hooper | 01:45.0 |
| 1948 | My Request | James P. Conway | Douglas Dodson | Mrs. Ben F. Whitaker | 1:46.20 |
| 1948 | My Request | James P. Conway | Douglas Dodson | Ben F. Whitaker | 01:46.2 |
| 1947 | I Will | Sidney Jacobs | Eddie Arcaro | Jaclyn Stable | 01:45.0 |
| 1947 | Phalanx | Sylvester Veitch | Eddie Arcaro | C. V. Whitney | 01:43.8 |
| 1947 | Phalanx | Sylvester Veitch | Eddie Arcaro | C. V. Whitney | 1:43.80 |
| 1947 | I Will | Sidney Jacobs | Eddie Arcaro | Jaclyn Stable | 1:45.00 |
| 1946 | Assault | Max Hirsch | Warren Mehrtens | King Ranch | 1:46.60 |
| 1946 | Assault | Max Hirsch | Warren Mehrtens | King Ranch | 01:46.6 |
| 1945 | Jeep | Lydel T. Ruff | Arnold Kirkland | C. V. Whitney | 01:45.8 |
| 1945 | Hoop Jr. | Ivan H. Parke | Eddie Arcaro | Fred W. Hooper | 01:45.0 |
| 1945 | Jeep | Lydel T. Ruff | Arnold Kirkland | C. V. Whitney | 1:45.80 |
| 1945 | Hoop Jr. | Ivan H. Parke | Eddie Arcaro | Fred W. Hooper | 1:45.00 |
| 1944 | Lucky Draw | Bert Mulholland | Johnny Longden | George D. Widener, Jr. | 01:46.2 |
| 1944 | Stir Up | John M. Gaver, Sr. | Eddie Arcaro | Greentree Stable | 01:44.2 |
| 1944 | Lucky Draw | Bert Mulholland | Johnny Longden | George D. Widener, Jr. | 1:46.20 |
| 1944 | Stir Up | John M. Gaver, Sr. | Eddie Arcaro | Greentree Stable | 1:44.20 |
| 1943 | Count Fleet | Don Cameron | Johnny Longden | Fannie Hertz | 1:43.00 |
| 1943 | Count Fleet | Don Cameron | Johnny Longden | Fannie Hertz | 01:43.0 |
| 1942 | Requested | Blackie McCoole | Wayne D. Wright | Mrs. Ben F. Whitaker | 1:45.20 |
| 1942 | Requested | Blackie McCoole | Wayne D. Wright | Ben F. Whitaker | 01:45.2 |
| 1941 | Market Wise | George W. Carroll | Don Meade | Louis Tufano | 1:45.60 |
| 1941 | Market Wise | George W. Carroll | Don Meade | Louis Tufano | 01:45.6 |
| 1940 | Dit | Max Hirsch | Leon Haas | W. Arnold Hanger | 01:45.8 |
| 1940 | Dit | Max Hirsch | Leon Haas | W. Arnold Hanger | 1:45.80 |
| 1939 | Johnstown | Jim Fitzsimmons | James Stout | Belair Stud | 1:42.00 |
| 1939 | Johnstown | Jim Fitzsimmons | James Stout | Belair Stud | 01:42.0 |
| 1938 | Fighting Fox | Jim Fitzsimmons | James Stout | Belair Stud | 1:43.00 |
| 1938 | Fighting Fox | Jim Fitzsimmons | James Stout | Belair Stud | 01:43.0 |
| 1937 | Melodist | Jim Fitzsimmons | Johnny Longden | Wheatley Stable | 01:42.8 |
| 1937 | Melodist | Jim Fitzsimmons | Johnny Longden | Wheatley Stable | 1:42.80 |
| 1936 | Teufel | Jim Fitzsimmons | Herbert Litzenberger | Wheatley Stable | 01:43.2 |
| 1936 | Teufel | Jim Fitzsimmons | Herbert Litzenberger | Wheatley Stable | 1:43.20 |
| 1935 | Today | Thomas J. Healey | Raymond Workman | C. V. Whitney | 01:42.8 |
| 1935 | Today | Thomas J. Healey | Raymond Workman | C. V. Whitney | 1:42.80 |
| 1934 | High Quest | Robert A. Smith | Dominick Bellizzi | Brookmeade Stable | 01:43.8 |
| 1934 | High Quest | Robert A. Smith | Dominick Bellizzi | Brookmeade Stable | 1:43.80 |
| 1933 | Mr. Khayyam | Matthew Peter Brady | Pete Walls | Catawba Farm | 01:42.6 |
| 1933 | Mr. Khayyam | Matthew Peter Brady | Pete Walls | Catawba Farm | 1:42.60 |
| 1932 | Universe | Joseph Bauer | Linus McAtee | Thomas M. Cassidy | 01:43.0 |
| 1932 | Universe | Joseph Bauer | Linus McAtee | Thomas M. Cassidy | 1:43.00 |
| 1931 | Twenty Grand | James G. Rowe, Jr. | Charley Kurtsinger | Greentree Stable | 01:42.6 |
| 1931 | Twenty Grand | James G. Rowe, Jr. | Charley Kurtsinger | Greentree Stable | 1:42.60 |
| 1930 | Gallant Fox | Jim Fitzsimmons | Earl Sande | Belair Stud | 01:43.6 |
| 1930 | Gallant Fox | Jim Fitzsimmons | Earl Sande | Belair Stud | 1:43.60 |
| 1929 | Essare | Joe Johnson | Mack Garner | Jacques Stable | 01:44.0 |
| 1929 | Essare | Joe Johnson | Mack Garner | Jacques Stable | 1:44.00 |
| 1928 | Distraction | George Tappen | Danny McAuliffe | Wheatley Stable | 01:46.0 |
| 1928 | Distraction | George Tappen | Danny McAuliffe | Wheatley Stable | 1:46.00 |
| 1927 | Saxon | James G. Rowe, Sr. | George Ellis | Greentree Stable | 01:43.6 |
| 1927 | Saxon | James G. Rowe, Sr. | George Ellis | Greentree Stable | 1:43.60 |
| 1926 | Pompey | William H. Karrick | Bennie Breuning | William R. Coe | 01:42.0 |
| 1926 | Pompey | William H. Karrick | Bennie Breuning | William R. Coe | 1:42.00 |
| 1925 | Backbone | James G. Rowe, Sr. | Ivan H. Parke | H. P. Whitney | 1:43.40 |
| 1925 | Backbone | James G. Rowe, Sr. | Ivan H. Parke | H. P. Whitney | 01:43.4 |

Graded Stakes Races