This week in horse racing: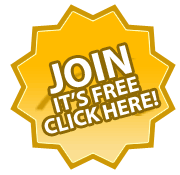 Take a look at our weekly horse racing schedule where we post gate and race times for every major horse racing track in North America. Our schedule is simple, organized and makes betting horse racing at multiple race locations fast, easy and fun.
Preaness Stakes at Pimlico May 18th.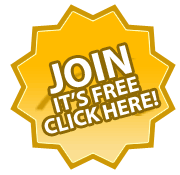 Congratulations to Orb on his impressive victory in the 2013 Kentucky Derby at Churchill Downs in Louisville, Kentucky. Does the Kentucky Derby champion have what it takes to win the 2013 Triple Crown? Preakness Stakes odds are posted so you can start Preakness Stakes betting today!
New Kentucky Derby Schedule
Be sure to check out the new Kentucky Derby schedule as the Road to the Roses has changed. Instead of the classic graded stakes earnings ranks, the Kentucky Derby Contenders are determined by a points system where the top 4 finishing horses in specially selected races earn points. What are your thoughts on the new Kentucky Derby Points System?
Get complete horse racing schedules, news, information and video. All Horse Racing brings you the world of horse racing 365 days a year as the 2-year-olds make their way to the Breeders' Cup Juvenile, through the Kentucky Derby Prep schedule and onto the Kentucky Derby presented by Yum! Brands at Churchill Downs in Louisville, Kentucky.
As the Triple Crown continues with the Preakness Stakes and Belmont Stakes, the horse racing schedule makes its way through the summer schedule of racing and towards the Breeders Cup.
Breeders Cup Schedule
The Breeders Cup at Santa Anita Park is November 1st and 2nd. Are you ready to bet on the richest weekend in horse racing? Breeders Cup Odds to win are posted and updated every day so bet early and check back often to get the best odds. In the horse racing section of our sportsbook, you will find a vast variety of great props, futures and head to head bets that can increase the action and your winnings if you play them right.
Monday
May 20, 2013
Tuesday
May 21, 2013
Wednesday
May 22, 2013
Thursday
May 23, 2013
Friday
May 24, 2013
Saturday
May 25, 2013
Sunday
May 26, 2013

12:25 PM - Parx Racing
1:00 PM - Will Rogers Downs
1:10 PM - Finger Lakes
5:25 PM - Presque Isle Downs
7:00 PM - Mountaineer Casino Racetrack & Resort


12:25 PM - Parx Racing
1:00 PM - Fairmount Park
1:00 PM - Will Rogers Downs
1:10 PM - Finger Lakes
3:00 PM - Sunray Park
5:25 PM - Presque Isle Downs
6:00 PM - Indiana Downs
7:00 PM - Mountaineer Casino Racetrack & Resort


12:55 PM - Thistledown
1:00 PM - Arlington Park
1:05 PM - Belmont Park
5:25 PM - Presque Isle Downs
5:30 PM - Les Bois Park
5:40 PM - Evangeline Downs
6:00 PM - Indiana Downs
6:00 PM - Penn National
6:45 PM - Delta Downs
7:15 PM - Hollywood Casino At Charles Town Races


12:45 PM - Churchill Downs
12:45 PM - Golden Gate Fields
12:50 PM - Calder Race Course
1:00 PM - Betfair Hollywood Park
1:05 PM - Belmont Park
1:10 PM - Finger Lakes
1:10 PM - Pimlico
1:25 PM - Louisiana Downs
5:25 PM - Presque Isle Downs
5:40 PM - Evangeline Downs
6:00 PM - Penn National
6:00 PM - Remington Park
6:30 PM - Prairie Meadows
6:35 PM - Lone Star Park
6:45 PM - Delta Downs
7:00 PM - Sam Houston Race Park
7:15 PM - Hollywood Casino At Charles Town Races


12:00 PM - Pimlico
12:35 PM - Finger Lakes
12:45 PM - Golden Gate Fields
12:50 PM - Calder Race Course
12:55 PM - Thistledown
1:00 PM - Betfair Hollywood Park
1:00 PM - Woodbine
1:05 PM - Belmont Park
1:25 PM - Louisiana Downs
2:45 PM - Churchill Downs
3:00 PM - Arlington Park
3:00 PM - Sunray Park
5:40 PM - Evangeline Downs
6:00 PM - Indiana Downs
6:00 PM - Northlands Park
6:00 PM - Penn National
6:00 PM - Remington Park
6:15 PM - Emerald Downs
6:30 PM - Prairie Meadows
6:35 PM - Canterbury Park
6:35 PM - Lone Star Park
6:45 PM - Delta Downs
7:00 PM - Los Alamitos
7:00 PM - Mountaineer Casino Racetrack & Resort
7:00 PM - Sam Houston Race Park
7:15 PM - Hollywood Casino At Charles Town Races
7:30 PM - Assiniboia Downs
7:30 PM - Fairmount Park


10:45 AM - Pimlico
11:00 AM - Betfair Hollywood Park
11:45 AM - Golden Gate Fields
12:25 PM - Parx Racing
12:30 PM - Will Rogers Downs
12:45 PM - Churchill Downs
12:50 PM - Monmouth Park
12:55 PM - Calder Race Course
12:55 PM - Sunray Park
12:55 PM - Thistledown
1:00 PM - Arlington Park
1:00 PM - Brown County Fair
1:00 PM - Miles City
1:00 PM - Northlands Park
1:00 PM - Pocatello Downs
1:00 PM - Sam Houston Race Park
1:00 PM - Woodbine
1:05 PM - Belmont Park
1:05 PM - Lethbridge
1:10 PM - Finger Lakes
1:15 PM - Delaware Park
1:25 PM - Louisiana Downs
1:30 PM - Canterbury Park
1:30 PM - Malvern
1:35 PM - Lone Star Park
1:50 PM - Hastings Racecourse
2:00 PM - Emerald Downs
2:00 PM - Les Bois Park
4:45 PM - Prairie Meadows
5:00 PM - Remington Park
5:40 PM - Evangeline Downs
6:00 PM - Indiana Downs
6:00 PM - Los Alamitos
6:00 PM - Penn National
6:45 PM - Delta Downs
7:00 PM - Mountaineer Casino Racetrack & Resort
7:15 PM - Hollywood Casino At Charles Town Races
7:30 PM - Assiniboia Downs
7:30 PM - Fairmount Park


12:25 PM - Parx Racing
12:45 PM - Churchill Downs
12:45 PM - Golden Gate Fields
12:50 PM - Monmouth Park
12:55 PM - Calder Race Course
12:55 PM - Sunray Park
12:55 PM - Thistledown
1:00 PM - Arlington Park
1:00 PM - Betfair Hollywood Park
1:00 PM - Brown County Fair
1:00 PM - Hollywood Casino At Charles Town Races
1:00 PM - Prairie Meadows
1:00 PM - Woodbine
1:05 PM - Belmont Park
1:05 PM - Lethbridge
1:25 PM - Louisiana Downs
1:30 PM - Beulah Park
1:30 PM - Canterbury Park
1:30 PM - Remington Park
1:35 PM - Lone Star Park
1:50 PM - Hastings Racecourse
2:00 PM - Emerald Downs
5:00 PM - Los Alamitos
5:25 PM - Presque Isle Downs
7:00 PM - Mountaineer Casino Racetrack & Resort