Belmont Stakes Odds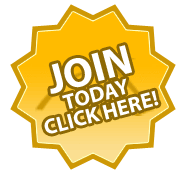 Where is the Belmont Stakes? Belmont Park
When is the Belmont Stakes?

June 9, 2018

What channel is the Belmont Stakes on?

Watch the Belmont Stakes live on TV with NBC at 5:00 p.m. EST
Odds for the Belmont Future wager are available in the sportsbook section. All other horse racing wager options will be available in the racebook.
All Horse Racing offers various horse wager types for the Belmont Stakes.
You can place Future Wagers and Match Races in the sportsbook, for other horse bets like win, place, show, trifecta and more, please go to the racebook.
Bet on the number of the saddle cloth! Horse vs Horse match races bets. These exotic wagers are available in the sportsbook.
The Belmont Stakes is regarded as the most grueling race of the Triple Crown.
Enjoy the races and Bet with Confidence at All Horse Racing!
2018 Belmont Stakes Odds
Horses - Belmont Stakes - To Win
Horses - Belmont Stakes - To Win - Jun 09
Run Or Not All Wagers Have Action
2018 Belmont Stakes - To Win
American Odds
Fractional Odds
Blended Citizen
+1200
12/1
Bravazo
+430
43/10
Gronkowski
+3300
33/1
Hofburg
+700
7/1
Just Whistle
+6000
60/1
Justify
-115
20/23
Tenfold
+580
29/5
Vino Rosso
+1100
11/1
Free Drop Billy
+3000
30/1
Restoring Hope
+4500
45/1
Bandua
+5000
50/1
Noble Indy
+3000
30/1
Updated May 27, 2018 15:20:14.